Budget Location Information
Budget Duncan BC Car Rentals
Location Contact Information
Budget Rent-A-Car - www.budget.com
Location Name:
Budget Duncan BC Car Rentals
Address:
5430 Trans Canada Hwy, Rr #6
Duncan
, BC,
V9L 6W4
,
Canada
5430 Transcanada Highway
Phone Number:Hours of Operation:
Sun 09:00 - 17:00
Mon - Sat 08:00 - 17:30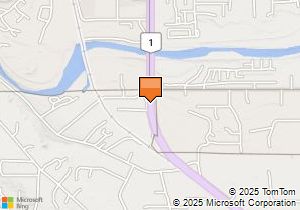 Other Budget Locations near Duncan BC
Additional Location Information
Budget.com has the best rates on rental cars in Duncan. Check out Budget.com deals and coupons on car rentals, including car rental discounts when you make a reservation in Duncan for 5 days or more, vehicle upgrades and much more!
If you're ready to book a car at Duncan BC, just fill out the form and click "Reserve Now".
Fastbreak Services available at Duncan BC
Duncan Car Rental Deals
Save up to 20% at neighborhood locations.
Feel the joy.
Just reserve any vehicle except Street Fleet (group X) at least 24 hours in advance using offer code (BCD) U305500. Discount valid on rentals checked out at non-airport locations in the U.S., Canada and Puerto Rico no later than June 30, 2014. Happiness starts in your own neighborhood.
Terms and Conditions
Budget locations near Duncan

This location doesn't accept debit cards.

Additional drivers must meet same restrictions as primary driver. Fee = CAD 10.00 per day, per additional driver. Be at least 25 for car groups G,H,F,W,V,L,K. Be at least 21 for car all other car groups. Underage fee $25.00 CAD for drivers 21-24 years of age. Be present at time of rental. Present a valid driver's license. Pass DMV check, or sign the driving record addendum. Sign the additional driver form present a Budget-honored charge card in the additional driver's name. No charge for spouse
.
Cross border traffic: Canada: Allowed only with permission from Budget office. Unlimited kilometers are available for travel within British Columbia and Alberta only. If traveling outside of these areas, kilometers are charged at 200 free kilometers per day, 1400 free kilometers per week, 3000 free kilometers per month. Charge of $.30 CAD per each additional kilometer over the free kilometers allowed. MAXIMUM 5000 kilometers allowed per rental agreement. USA: Allowed only with permission from Budget office Mexico: Not permitted Alaska: Not permitted
.
Coverage: All drivers: Cannot waive CAD $1000 damage responsibility for vehicle groups F or W.
.
DRIVERS LICENSE: BC Class 5 license (or equivalent) required for all cars excluding groups G,H,F,W,V,L,K, requires BC Class 4 (or equivalent) license International renters require driver's license in English or French or International Driver's license. Minimum driver age for car groups G,H,F,W,V,L,K is 25 years. Minimum driver age for all other car groups 21 years. UAD $25.00 CAD per day
.

At the time of rental, drivers must present a major credit card and valid full driver's license. Both must be in the driver's name. Generally Canadian G1 and G2 licenses are not accepted, except at Ontario locations where G and G2 licenses are accepted.

All drivers must have a safe driving record.

If applicable, please provide an Association, CorpRate, or Government credential.

International renters must have a valid driver's license and a major credit card.



At the time of rental, Budget requires a credit card hold of total estimated charges plus total estimated rental amount plus 20% or $350 CAD, whichever is greater. You may not use a prepaid debit or gift card for the required hold and only a debit card, credit card or cash may be used for payment of rental charges upon car return.

Your total rental rate is calculated based on the information provided at time of reservation. The rate is based on the exact parameters (location, dates, etc.) of your particular rental — so changing any of your confirmed reservation parameters could result in a different rate.

Quoted taxes and fees are subject to change which will affect your final total due at rental return.

Rate quoted is in U.S. dollars unless otherwise indicated.

Vehicles are rented on a daily (24 hour) basis. There is a 29-minute grace period for returns. After 30 minutes late, hourly charges + taxes apply. After 90 minutes late, a full-day late charge + taxes apply. There is no grace period for rental fees or surcharges so full-day late charges + taxes will apply for these items.

Failure to cancel a reservation at least 48 hours before scheduled pickup may result in a $75 CAD charge.

If you selected an Optional Product (coverages, GPS, child safety seat, Roadside SafetyNet, XM Radio, etc.) with your rental:
— product rates are subject to change;
— prohibited use of your rental vehicle will void the Roadside SafetyNet Option;
— the Fuel Service Option price is not included in your reservation total. The prevailing market rate for fuel will be assessed when you return your car;
— you are responsible for replacement costs if the Optional Product or its components are lost, stolen or damaged;
— products are charged on a daily (24-hour) basis. There is no grace period for returns, so full-day late charges will apply.

Drivers must be 25 or older. Some locations may allow underage drivers for an additional daily charge.

Additional drivers may be subject to a fee.

To extend a rental from your originally scheduled return time, you must contact your rental location. A service fee of $10 CAD will apply and your original per-day rental rate may change.
If you used a coupon for your reservation:
— in some cases savings may not be reflected in your quoted rate. If your rental meets all coupon terms, a rate adjustment will be made when you pick up your car;
— for an upgrade, your reserved car will be upgraded at time of rental subject to car availability;
— this upgrade may not be used in conjunction with any other coupon, promotion or deal.

Additional fee or restrictions may apply for underage users, please click here for additional information